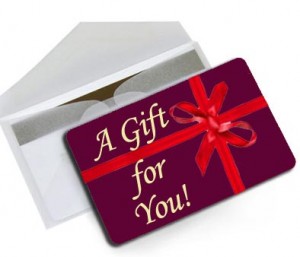 Gift cards are one of the most popular holiday offerings a restaurant can provide. Frequent diner cards or customer loyalty cards are another huge trend that is now becoming the norm in most establishments.
Extremely Competitive Card Prices
With the success of gift cards and frequent diner/customer loyalty cards, the cost of card production and the corresponding marketing materials can be substantial. Spark can help you by offering minimum production runs of 1000 cards, runs of hundreds of thousands of cards and runs falling everywhere in between, and all at extremely competitive prices.
Customized Gift Card Solutions
If you don't have a gift card or frequent diner program, let us know. We can set you up with a customized solution to help you turn your one-timers into happy repeat customers.