Download the Buyer's Guide for Choosing a Restaurant POS System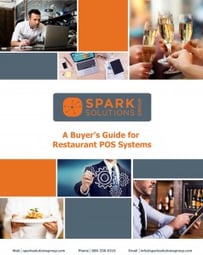 Over the past 5 years, much has changed in the restaurant POS system market. To help you decide if it's time to upgrade your current POS system and which modern POS system is right for your business, we designed this guide to answer your pressing questions.
This guide discusses the 4 driving factors behind the ideal choice for your next POS system:
System features
Support and on-site help
Deployment options
Pricing models
Ready to Learn More?
To receive a copy of this comprehensive guide, please fill out the form on this page and you'll immediately have access to download the guide.